The previous edition of Monday Night Raw following WWE's Biggest Party of the Summer delivered on most fronts. From WWE announcing the return of the King of the Ring tournament to the much-awaited return of The Boss, Sasha Banks, the episode had its fair share of shocks and surprises
On the other hand, Seth Rollins squaring off against the United States Champion, AJ Styles in a 'Champion vs Champion' matchup was another major talking point of the show. As expected, The OC did interfere in the match to hand over a win via disqualification to The Beastslayer. However, Braun Strowman coming to the aid of Rollins has led to the speculation of a potential main event push for the Monster among Men.
All in all, the show lived up to its expectations (well, mostly) and as a result, it saw a rise of 10.4% in the viewership as compared to the go-home edition of Raw before SummerSlam. However, WWE needs to continue with the good work when Raw comes live this week from Xcel Energy Center, St Paul, Minnesota.
WWE has already announced that the King of the Ring tournament will make a return on the upcoming episode of Raw. Furthermore, Braun Strowman is scheduled to take on AJ Styles for the US title this Monday night. Thus, another exciting episode looks to be on the cards.
So, without further ado, let's take a look at 3 interesting things which could happen on the upcoming episode of Raw.
#3 Sasha Banks and Becky Lynch engage in a chaotic brawl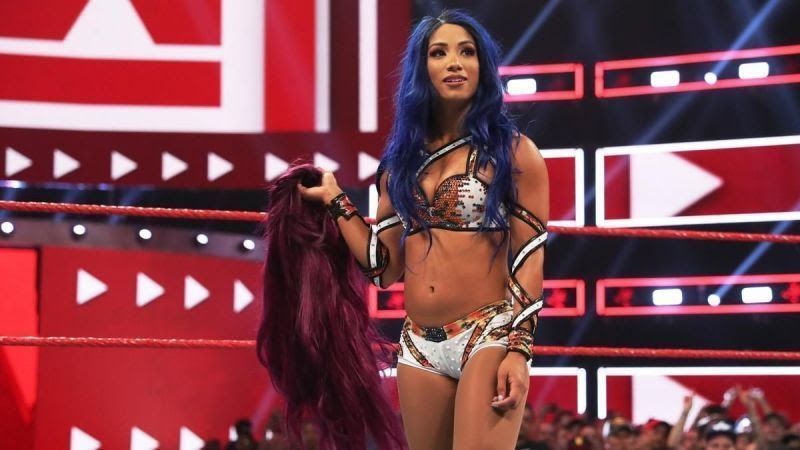 The Boss Sasha Banks made her much-awaited return on the last edition of Raw and much to the amusement of the fans, she quickly went on to turn heel, laying waste to Natalya and Becky Lynch. She absolutely decimated The Man, laying multiple chair shots (some might have even connected with the back of Becky's head) in the process.
Thus, expect an enraged and fuming Becky Lynch desperate for revenge on the upcoming episode of Raw. WWE could have Banks feature to explain her last week's actions only to be confronted by The Man.
Expect this to turn into a chaotic brawl sooner rather than later and who knows, WWE could even have the entire Women's locker room get involved to try and separate the two.